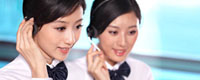 Name: Ivy Gong
Tel: +86-13632718660
E-mail: info@jhacparts.com
Add: 10G, 10F, Unit 1, Jing Ting Xuan, Zhongzhao Gardan, Longgang District, Shenzhen, Guangdong, China (Mainland)
Skype: jhacpartsivy



Product name : bitzer piston and connecting rod

Product No. : 302273-10

Brand : Bitzer

Material : Aluminum Alloy

Size : 22 x 6 x 6 cm

Application : Bitzer 4N/4P/4T/4UFCY compressor

Voltage :

Whether standard parts : standard

Condition : available

MOQ : 1piece

Weight : 0.4 KG

Packing : 1piece / box
Details:

Bitzer 4NFCY Compressor Aluninum Alloy Connecting Rod Heater Piston
And Connecting Rod Assembly


Piston & connecting rod assembly is the most important parts for bitzer air conditioner compressor. It is
very popular in the market with good quality, long durability, etc. All production processes are strictly
controlled in accordance with ISO quality management system.
Specifications

Suit

Bitzer 4N/4P/4T/4UFCY Compressor

Material

Aluminum Alloy

Piston size

70mm (Ø 70),

65mm (Ø 65),

60mm (Ø 60),

55mm (Ø 55)

Color

Silver

Whether standard parts

Standard

Weight

0.4 KG

Packing Size

22 x 6 x 6cm