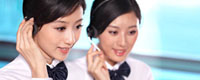 Name: Ivy Gong
Tel: +86-13632718660
E-mail: info@jhacparts.com
Add: 10G, 10F, Unit 1, Jing Ting Xuan, Zhongzhao Gardan, Longgang District, Shenzhen, Guangdong, China (Mainland)
Skype: jhacpartsivy



Product name : Evaporative fan

Product No. : ZHF-281A2TS

Brand : OEM

Material : Plastic

Size : 350*136*140mm

Application : Bus air conditioner, air conditioning

Voltage : 24v/12v

Whether standard parts : standard

Condition : available

MOQ : 1set

Weight : 2kg

Packing : 1set/box
Details:
Evaporative cooling fan for Bus Air Conditioner
1.Waterproof, Dust proof, Shockproof
2.Good Performance, modern design
3.Installed convenient for varies of vehicles.
4.Longer life span, lower cost, higher quality
5.Guaranteed after-sales service

Evaporator fan ZHF-281A2TS Specification
1.it suitable for universal bus.
2.High efficiency, low noise and long life time.
3. Fast delivery and reasonable price.
4. The using life is more than 6000h.
5. Premium quality standard guaranteed.
| | |
| --- | --- |
| Test Voltage | 27V |
| Load Current | ≤5A |
| Load Speed | ≥ 2400rpm |
| Load Current | ≤ 6A |
| Load Speed | ≥ 2700rpm |
| Load Current | ≤ 8A |
| Load Speed | ≥ 3200rpm |
| Load Current | ≤ 12A |
| Load Speed | ≥3900 rpm |
| Static pressure | 100 pa |
| Air Volume | ≥1000 m3/h |
| Noise | ≤75dB(A) |
| Vibration | ≤3.5m/s2 |
| Size | 350*136*140mm |
| Suit For Model | Universal Bus |
Evaporator Fan Technical Data
Technique Specification

Static Pressure(mmH2O)

Blowing

Airflow(m^3/h)

Current Input(A)

0

3200

12

5

2900

12.3

10

2540

12.6

15

1900

12.9

20

1350

13

25

810

13.2

30

270

13.3