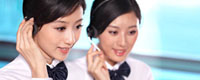 Name: Ivy Gong
Tel: +86-13632718660
E-mail: info@jhacparts.com
Add: 10G, 10F, Unit 1, Jing Ting Xuan, Zhongzhao Gardan, Longgang District, Shenzhen, Guangdong, China (Mainland)
Skype: jhacpartsivy



Product name : Air Control panel

Product No. : KFD281-074E1

Brand : Kelin

Material : Steel & plastic

Size :

Application : Bus air conditioner

Voltage : DC24V (DC20 +1 V ~ 32 +1 V)

Whether standard parts : standard

Condition : Golden Dragon, Yutong, bus

MOQ : 1pc

Weight : 1KG

Packing : 1pc/box
Details:
Air Control Panel KFD281-074E1 for yutong buses Air Conditioning

Product Parameter
Application

Bus air conditioner

Product Name

Control Panel/ Control Pannel

Color

Black

brand

Kelin

Model

KFD28K-074E1

Packing

1pcs in a neutral box,several boxes in a carton.

Remark of Bus Air conditioner Control Panel




1,Keep close power,and no water,when you install bus air conditioner controller.




2,Stay away from the rain and keep clean when you use bus ac control panel.

Control Panel Application
Full automatic adjustment (using the comparison circuit, using the sensor signal and preset signal to control the regulating mechanism, automatically adjusting the temperature and air volume), and the automatic control of the microcomputer control.

The best control and regulation of multifunction.

The air conditioning control panel is a panel for the users to indirectly control the air conditioning control mechanism to realize all kinds of functions of the air conditioning. For example, there is a function selection key on the automobile air conditioning control panel.

The temperature key, the wind key, the back window defrosting key, etc.

Help you adjust the wind speed to keep our comfortable internal bus, or keep frozen for your goods, so it is also a very important part of bus AC / COOLLING system.